EdiGenT: New Prime Editing and non-viral delivery strategies for Gene Therapy. The project will address, in a multistep approach, several critical points to achieve effective and safe gene therapy.

Our proposed technological breakthroughs will overcome crucial
limitations of gene editing efficiency and in vivo delivery thus meeting key needs of the Cell and Gene Therapy Challenge.

Our vision to address both effectiveness and delivery challenges synergistically provides our network with a strong competitive edge and a sound position to contribute significantly to the Challenge Portfolio. This project wil have huge scientific, economic, technological and societal impacts.
Genome editing technologies based on CRISPR/Cas systems allow targeted genomic modification with unprecedented precision and have emerged as powerful alternatives to the conventional gene therapy approaches for various human diseases, with a series of clinical trials in progress.
However, some crucial challenges remain to be addressed to enhance efficiency and safety and decrease costs of treatments. Current viral-based delivery systems are associated with high risk of toxicity and immunogenicity and remain highly expensive.
We will develop a new generation of non-viral delivery systems for gene editing tools based on the use of modified nanoparticles with human- derived protein moieties that will allow targeting the tissue and cells of interest in vivo with minimal adverse effects.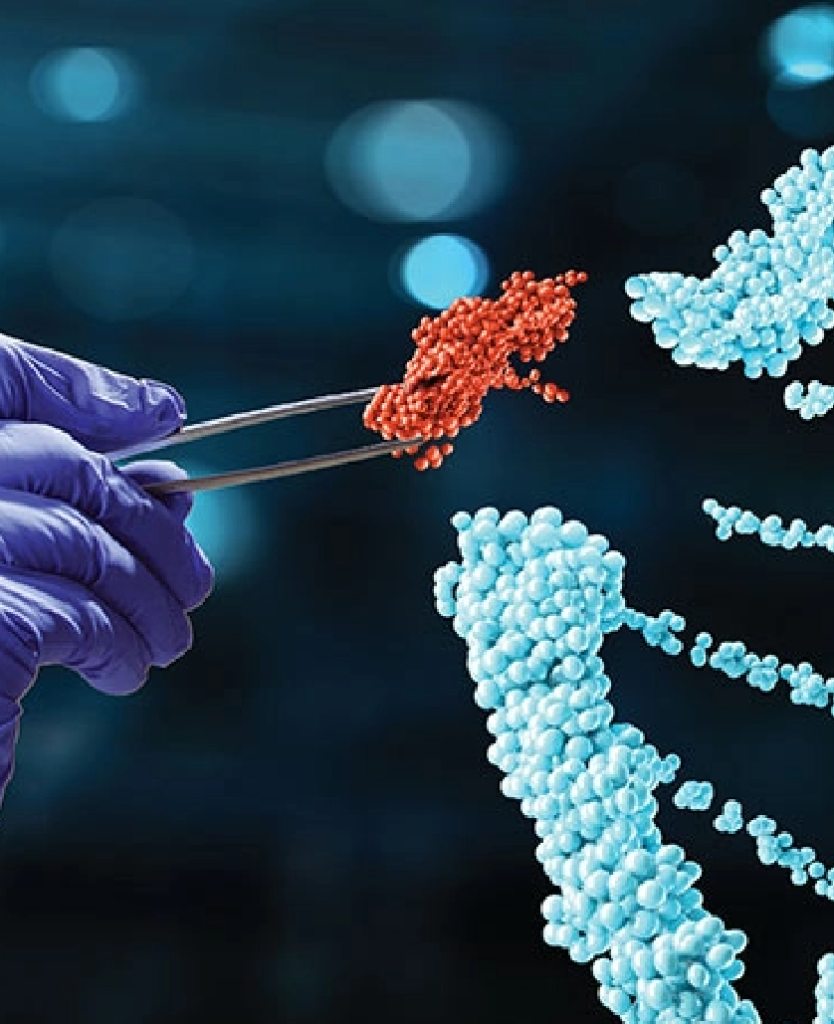 DEVELOPMENT OF A NEW GENERATION OF GENE CORRECTION TOOLS
ESTABLISHMENT OF TARGETED NON-VIRAL IN VIVO DELIVERY SYSTEMS FOR CRISPR/CAS9-BASED RIBONUCLEOPROTEIN COMPLEXES USING FUNCTIONALIZED NANOPARTICLES
ASSESSMENT OF EFFICACY AND SAFETY OF THE BREAKTHROUGH APPROACHES IN CELLULAR AND HUMANIZED ANIMAL MODELS